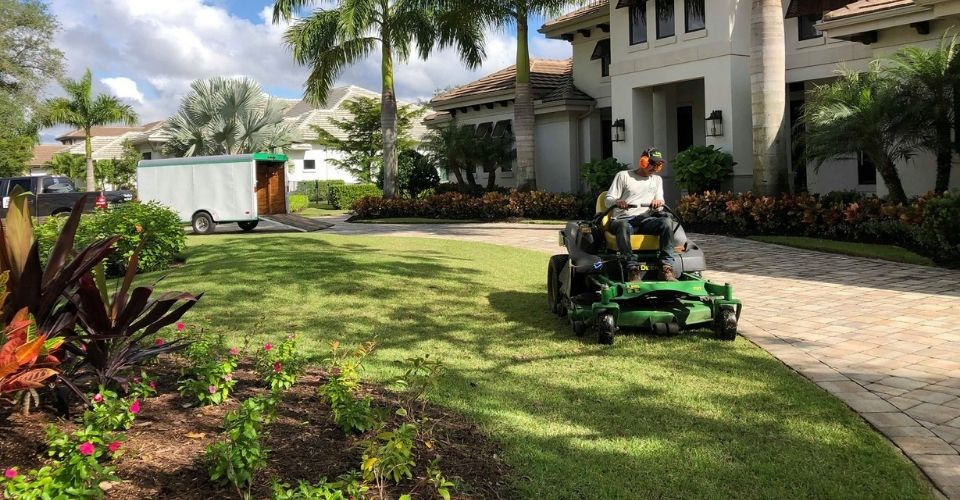 Lawn Care Services in Naples, Fort Myers, & Nearby
Our pricing is very competitive, but we keep our standards sky-high like the palm trees in Florida!  Learn more about the lawn services we offer or skip straight to reading our reviews.
Before you leave, don't forget to request your free estimate.

Leo Garden Care has 69 reviews with a 4.9-star rating.
We've recently added videos on our projects to our website.  Watch Leo Garden Care at work!
COVID Update: We are open and accepting new clients! Leo Garden Care performs all work outdoors and is following all safety recommendations to keep our clients safe.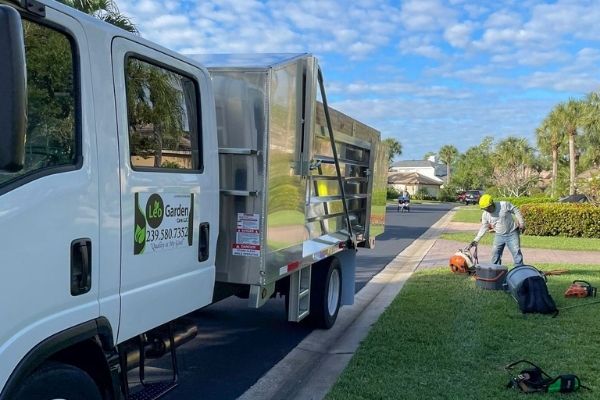 We're Caring For Your Friends and Neighbors Lawns and Landscapes
Leo Garden Care has the right equipment and experienced lawn care professionals to do the job right the first time and at a fair price!
Contact us if you are shopping around.  We offer competitive quotes within 24 hours of receiving the quote request.
Meet Your New Lawn Crew
Leo and his team are ready to get to work on your lawn and landscape.
We offer monthly maintenance packages so you can sign up once and not have to worry about your lawn again!
Along with our lawn maintenance, landscape maintenance, and landscape installation services, we also perform a lot of tree cutting and tree pruning services.
Irrigation installation and sprinkler repair are also popular services we offer in Naples and nearby.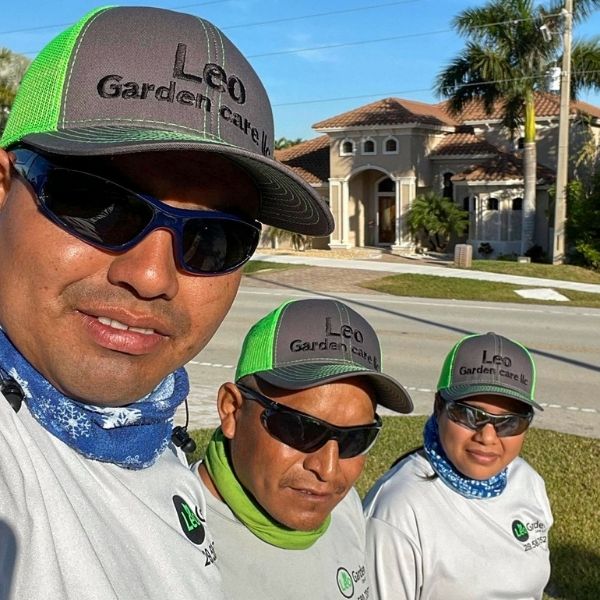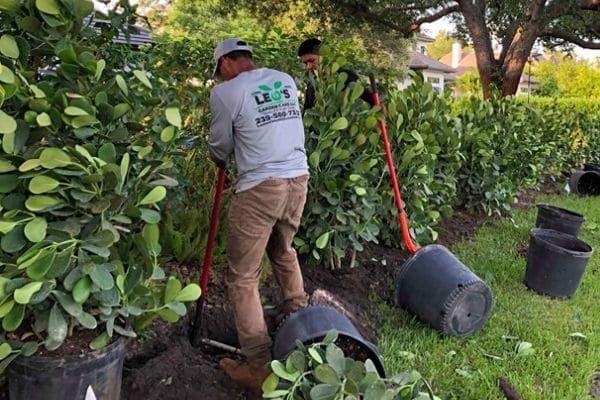 We Offer Complete Landscape Solutions
Leo Garden Care is a team of landscapers dedicated to providing local residents and businesses with the highest quality lawn care services in Southern Florida.
Learn more about all of the outdoor services we offer.
Let's Get You A Quote!
Getting started with Leo Garden Care is easy!
Step 1:
Contact us for your free, no-obligation quote.  We'll get it to you fast!
Step 2:
Approve our quote or say no thanks.  We think you'll approve.
Step 3:
When you approve our quote, just sit back and relax…we'll take it from there!

100% Money-Back Guarantee
We do this for a living.
If you are not happy with our service,
You don't pay for your service.
PERIOD
How can we help you?
If you are wondering if we service your area, check out our service area.  We cover all of Naples, FL.
If you would like more info on the services we offer, view our services.
You can find the answers to the most common questions we receive in our FAQ.
We'd love to chat about your lawn and landscape!  Give us a call at (239) 580-7352.  Text also works great for us.
You can also check Leo Garden Care out on Google.
We are also very popular on Facebook!