We hope you are able to find the answers you are looking for in our Frequently Asked Questions below.  But, if you do not, please do not hesitate to call and ask.  You can also email us or ask your question in the message field of any form on our website.
Is Leo Garden Care properly licensed and insured?
Yes. You can view our business on the state of Florida's official online business directory. If you would like a copy of our insurance, please just ask and we will email over our declaration's page.
Is there an alternative to mulch?
Yes. Decorative rock is a very popular alternative to mulch. The upfront cost is slightly higher, but rock is much cheaper to maintain in the long run.
Is there a cost to get a quote?
Nope! All of our quotes are provided free of charge. We will provide your quote quickly and it comes with no obligation.
Where do you offer your lawn, landscape, tree, and irrigation services?
We service the entire Gulf Coast from Marco Island to Fort Myers and all communities nearby or in between. View our entire service area.
Can my trees be too tall for you to prune or remove them?
We remove and prune trees of all shapes, sizes, and types. We're not afraid of heights!
Do I need to be home for you to perform my service?
No, you do not. You are more than welcome to be home at the time of your service though. We will be as quick and quiet as possible.
Do I need to be home to receive my quote?
It depends. Often times, you do not need to be home. One of our team members can swing by and gather the information we need to provide you with our quote.
If you feel you need to be home to show us this or that, by all means we would be happy to schedule a time to meet with you to discuss.

100% Money-Back Guarantee
We do this for a living.
If you are not happy with our service,
You don't pay for your service.
PERIOD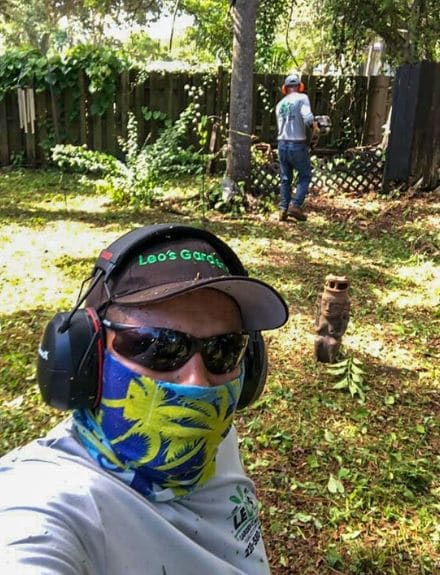 Request Your Quote Here!