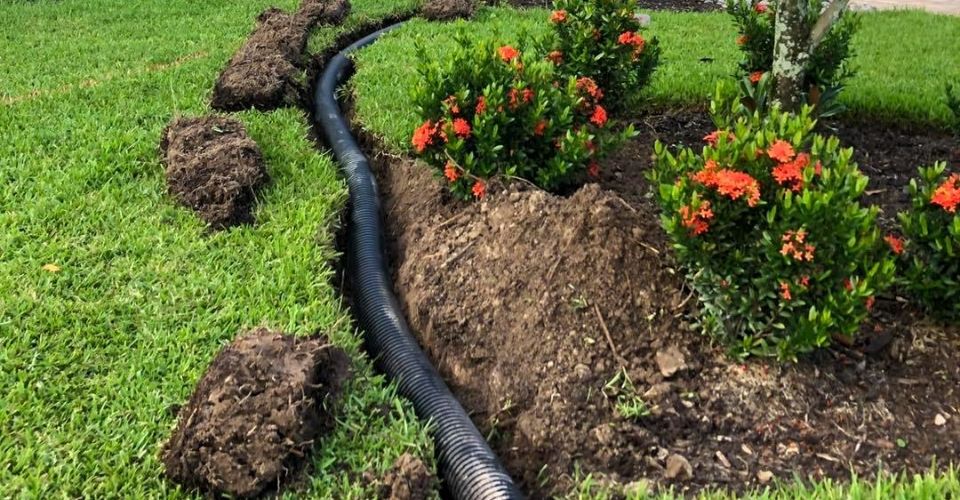 Landscaping Our Local Communities
Leo Garden Care offers landscaping services in Naples, Fort Myers, and nearby.
Our landscape services include common landscape services such as mulch or rock installation and plant maintenance.
We also install French drains and sod for example.  No matter what landscape related task you are seeking to have performed, we are ready to provide you with a fair quote quickly.
We Maintain Gardens
Pruning and weeding is a major part of our business, but we also do some heavy lifting with our mulch and decorative rock installation services.  We can remove and install landscape plants including trees and even design you a fresh new low-maintenance landscape design you are sure to love.
Be sure to check out our before and after photos in our gallery.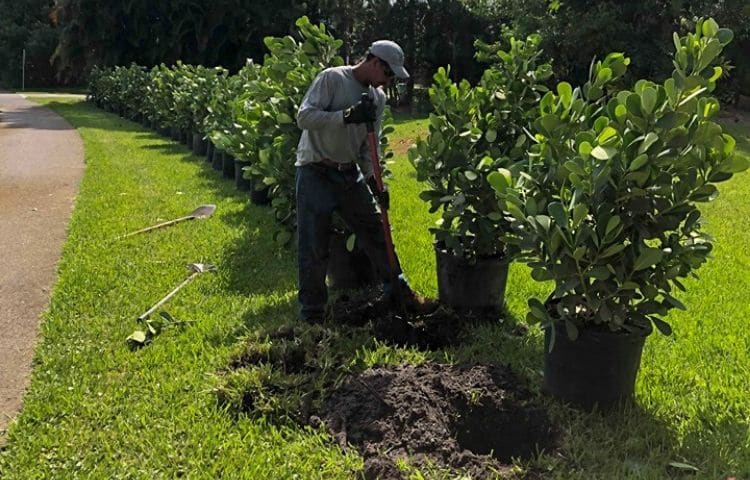 Landscape Design & Installation
We plant a lot of plants.  We mean a lot!  That has to be 25 shrubs in the picture above at least.
Planting plants is a little more involved than digging a hole in the ground and throwing the plant in.  Before we install a single plant, we do our research.  The things we are looking for are sun exposure and space limitations.  When we stick a plant in the ground, which is almost daily, it is going to flourish for years without worry.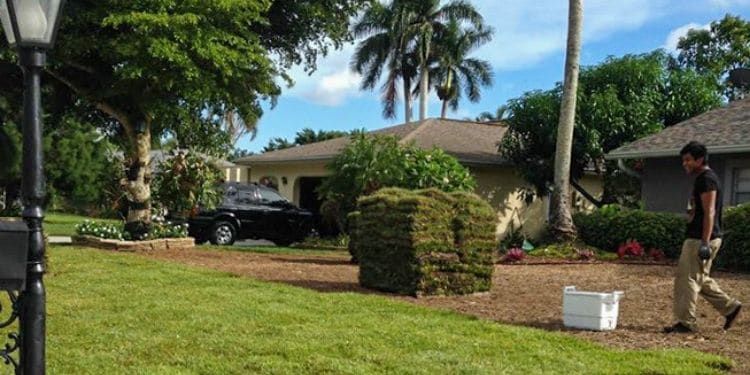 Sod Installation
If you need grass fast, sod is the only way to go.
We can install sod over your entire lawn or just the parts in need of repair.
We fully prepare the soil surface before laying the new sod on top.  This ensures the root system of the sod is able to easily mess with your lawn's soil beneath.
Consider installing a sprinkler system at the same time you have sod installed to greatly reduce the cost of the sprinkler system installation since your lawn is already torn up.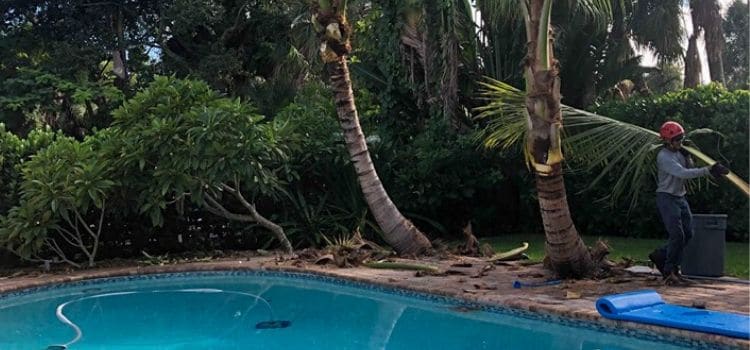 French Drains
Lawn drainage issues are common in Naples, Fort Myers, and nearby. We provide lawn drainage solutions as part of our landscaping services.
One of the most popular and effective ways to solve lawn drainage problems is by installing a French drain. French drains can be installed under existing lawns with little damage done to your existing lawn.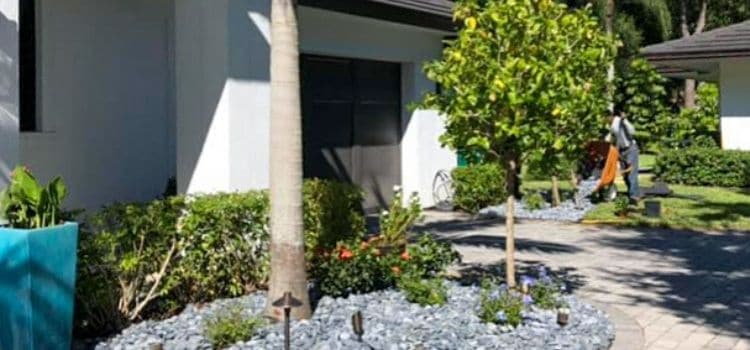 Your Local Landscape Company
Decorative rock is a popular alternative to mulching landscape beds in Naples, Marco Island, Bonita Springs, and Fort Myers.  It is not exactly fun to work with and comes with a higher initial cost when compared to mulch.
The beauty of using decorative rock in your flower beds is that it lasts a long time with little to no maintenance needed!  If you are looking to reduce the maintenance your garden beds require, consider decorative rock.  Can we get you a quote?
Learn more about our mulch and landscape rock installation services by visiting our landscape maintenance page.
If your plants need to be trimmed, learn more about our shrub care services.
Request Your Landscape Quote Here!